Who We Are?
The NOUN Scholar is domiciled in the Faculty of Arts, National Open University of Nigeria, Jabi, Abuja. The journal publishes original papers, review papers, conceptual framework, analytical and simulation models, case studies, empirical research, technical notes etc. The publication provides a common forum where all aspects of humanities and social sciences are presented.
One of the primary objectives of The NOUN Scholar is to promote innovative research that underwrites the development of the humanities and social sciences. The journal's editorial board are professionals, and researchers who are enthusiastic to guaranteeing the quality and significance of the research published in the journal.
The NOUN Scholar is an open-access journal, which translates that all articles are accessible online for free, making it effortlessly available to readers internationally. This method certifies that the research published in the journal spreads to a broader audience, in so doing encouraging the sharing of knowledge and ideas among scholars and researchers. We are continually pressing hard and increasing the margins of knowledge as an instrument for human development.
We are an international journal platform making available the topmost research service and publication with the discrete objective of realizing front-line development in knowledge. By engaging current publishing acumens, double-blind and peer-reviewed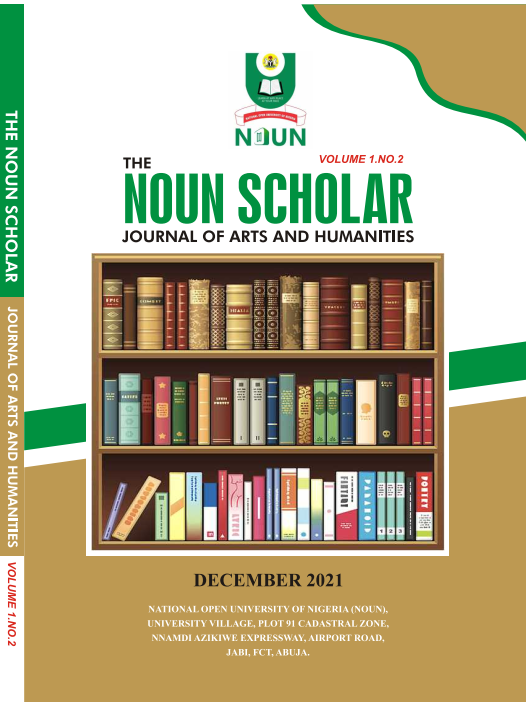 scientific method, we assist our researchers disseminate their discoveries, access the works of others and make input into significant thoughts within the research global village.
We encourage novelty within our open knowledge community by collaborating with universities, research institutions, corporate organizations, associations and agencies around the world. Since 2021 hitherto, we have published journals, and articles, in specific major domains, including arts, social sciences, and the humanities in so doing placing us as advocates for research excellence and ethics.
What We Do?
Academic Journal Publishing
Publication of Academic Books and Conference Proceedings
Academic Research Promotion Services